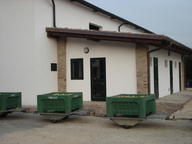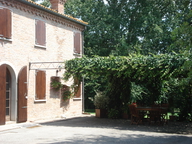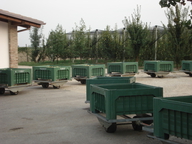 The Giovannini Agricultural Company grew exponentially in the last 20 years.
In two decades, the transformation of the corporate headquarters, the production cycle facilities, from the storage buildings to the staff buildings, have brought benefits in terms of organizational management and logistics.
By investing in the creation of new forms of farming systems, innovative irrigation systems, hail protection systems and establishment of a centralized management infrastructure, Giovannini was able to grow and develop, being able to compete in a highly competitive market.
Evolution
For nearly half a century the Family Giovannini concentrated on fruit production.
With the intent to obtain a deep specialization in a commercial context, the attention has been focused on the production and supply of a product with unique features, putting in place the foundations for continued and future development.
Congenitally to productivity growth, it also planned the construction of a new marketing network.
The main project involves the construction of a cold storage plant, adaptable to the product processing, to be subsequently able of directly supplying the market.
In addition, the investment program provides, since 2010, the construction of an additional productive estate through the planting of over 20 hectares of orchard, with the same technical characteristics as the current ones.